Zoo and Custom Applications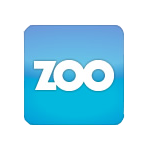 By using extensions, widgets, and custom applications, Website Designers can increase the performance of and enhance a users experience on their websites. At Geeks on the Beach, we use ZOO and a whole bunch of other great custom apps to make our clients' websites more beautiful and functional.
ZOO Content Application Builder
ZOO is a useful content application builder designed for use with the Joomla CMS Platform. ZOO allows you to add customizable applications to your site that help to easily change the way that products, services, images, or other content appear to users of the site. The main applications within Zoo include a Blog, Product Catalogue, Cookbook, Movie Database, Business Directory, Download Archive, Documentation, and Pages. In the past, we've customized these applications for multiple uses, like displaying business listings on directory pages, showing products and services on professional websites, and highlighting portfolio pieces in interactive galleries. ZOO also integrates well with Joomla's Themes and with other extensions like Widgetkit, making the variety of ways you can display content on your website by using it almost infinite.