Wordpress Design and Content Management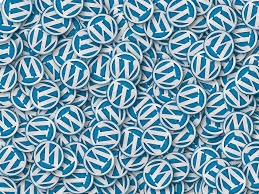 Wordpress started out as a simple way for people to manage the content on their blog. Since then, it has grown into one of the most-used content management systems for website content on earth.
Simple, User-Friendly CMS
Many users - and web designers - are drawn to the easy-to-use interface and sleek plug-and-play themes that Wordpress offers. Because it started off as a drag-and-drop blog customizer, ease of use has always been central to Wordpress. By starting the website design process based on a pre-constructed theme, you can seriously speed up the design process for basic websites. This allows small businesses to have functional, clean websites designed on relatively short turnaround times.
Customizations, SEO, and ECommerce
In the past, Wordpress had been criticized for sacrificing function for comfort by making their CMS easy to use but hard to customize. In the last several year, however, there has been an increasing (and largely successful) effort to integrate plugins and widgets that make Wordpress incredibly competitive as a adaptible platform.
Wordpress' popularity means that tons of widgets and plugins have been built to help customize pages. This means that it can be used to build increasingly complicated sites with tons of useful features.
In the last few years Wordpress has gotten particular attention as a CMS well-suited to e-commerce. Many of the best e-commerce platforms available integrate seamlessly with Wordpress and allow website owners to manage their inventories and drive online sales. This includes popular platforms such as WooCommerce, Easy Digital Downloads, and WP eCommerce. There are also custom plugins designed for wordpress that can make it easier for website administrators to manage the Search Engine Optimization of pages on the site. This helps streamline SEO and can make it easier for clients to stay aware of and even improve their website's Google Search Rank.
A Dreamy CMS for Active Small Businesses
Among our clients, we find that wordpress is a particularly good fit as well for those small and medium-sized businesses that want to take a more active role in the day-to-day maintenance of their sites. Having started as a blogging platform, Wordpress makes it incredibly simple for users to log in to the back end of the website and add stylized pages and blog posts. For websites with lots of constantly changing content (online inventories, business directories, etc.), clients can manage day-to-day changes themselves. Being able to create and manage these items gives our clients autonomy and flexibility to change their website's content as often as they need.