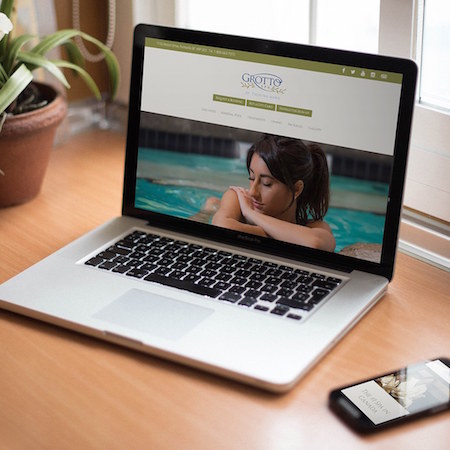 Another Web Design Project in Parksville! Presenting, the Grotto Spa...
Another week, another website signed, sealed, and delivered to our Parksville Clients!
This week we're pleased to be posting a link to the new gorgeous and refreshed website of the Grotto Spa at Tigh-Na-Mara.
In speaking with the Grotto team during our initial consultation, it was clear that we needed to re-focus their old website design and give the site a cleaner, simpler look. Working within them, we cut some dead-weight from their old sitemap and were able to come up with a simpler and more minimalistic feel. The new website feels less cluttered, and does a way better job of conveying the calm serenity of the Grotto Spa itself.
It was a pleasure building a website with the Grotto team, and the fun has only just begun.